Hello and welcome to my personal website. My name is David Knapp. I am an educator, mathematician, fly fishing guide, photographer, and entrepreneur. Here you will find my professional portfolio, certifications, and resume. Also you can find out about my hobbies and what I do in my spare time. You can also learn about my guide business and my passion for teaching and working with young people.
David Knapp: Fly Fishing Guide
Currently, I am a fly fishing guide serving middle and east Tennessee. I specialize in fly fishing for trout in the Great Smoky Mountains National Park and on Tennessee tailwater trout streams. The Caney Fork River, Clinch River, and Holston River are the larger rivers I frequent most. My business is Trout Zone Anglers and we offer both walk/wade trips as well as float trips in a beautiful drift boat.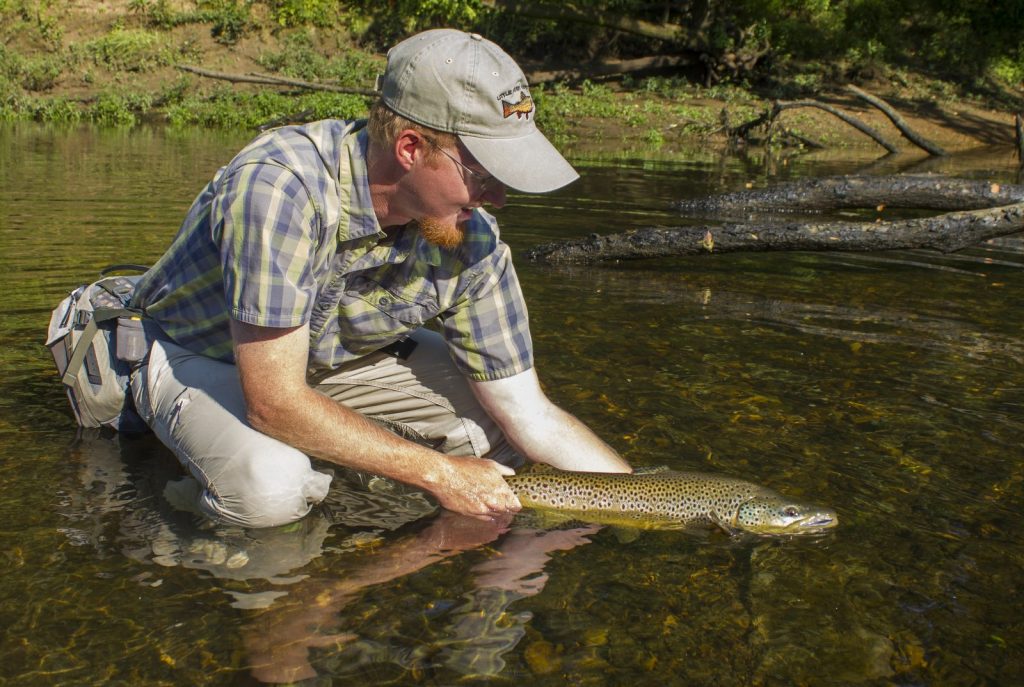 My fly fishing career began well over 20 years ago. I knew I would be a fly angler from a very early age. I still remember the day I bought a cheap fly rod and reel at Walmart for $20. Now I realize it was not a very good setup, but back then I was thrilled to finally have a fly rod. Over the years, I have progressed from that first cheap rod and reel and learned a lot along the way from other anglers. I have been blessed to meet and fish with some excellent anglers and guides. This has helped prepare me for my career of teaching others about this great sport. My background as an educator went even further in preparing me to teach about my favorite pastime.
Today, when not guiding you will still find me knee deep in a river somewhere. Fly fishing is a way of life. I am constantly striving to become a better angler and guide. I hope you will join me sometime on a river as we search out the amazing fish that live there.